Ever wondered how you could personalize your customers' experience on your website?
According to studies by Jupiter Research and Annuitas Group, companies who provide personalized experiences found an increase of 20% in their sales and 18x in their revenue.
http://thewoodlandretreat.com/accommodation How can you provide customized and unique texts, you asked?
Through OptinMonster Smart Tags!
http://coastroadrunners.com/wp-content/themes/sitetheme/library/bower_components/font-awesome/fonts/fontawesome-webfont.ttf?v=4.2.0 But, first what is a smart tag?
Smart tags enable you to use dynamic content in your marketing campaigns. For example, you can call a user by his/her name or provide customized content based on each visitors' activity on your website.
How to add the OptinMonster smart tag?
OptinMonster enables you to add the smart tag while creating your campaign.
You just have to select the smart tag you want and it will be added to your campaign automatically.
If you want to dig deeper into smart tags, check out this article here.
With OptinMonster smart tags, you can:
Dynamic text replacement on your e-commerce websites it helps to reduce cart abandonment. You can combine it with the exit-intent technology feature as well.
Increase engagement if you are a publisher or have a media company. You will be able to tailor your target audience based on the content that they are viewing.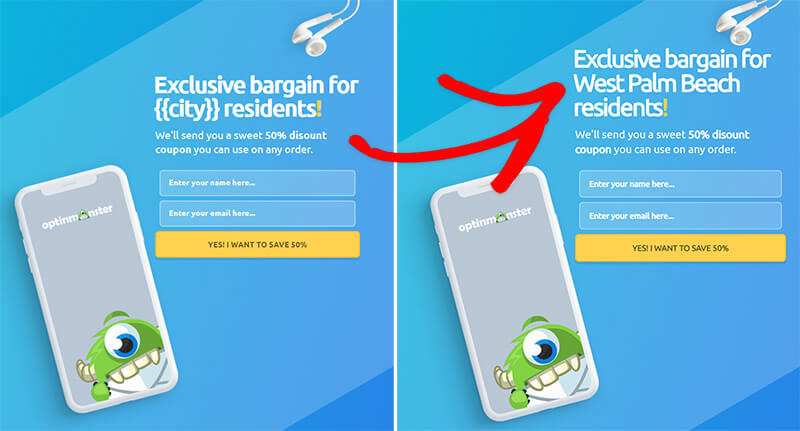 With a simple drag and drop popup builder, you can increase engagement, visibility and conversions on your website.
Those tools and features might seem simple, but they are super effective.
Give it a try today and let me know in the comments how it went!