http://dustinlee.ca/lecia-web-3/ Spin to win a coupon or a deal! Does that ring a bell to you?

What if I told you that you can create those types of campaigns in Shopify and WooCommerce as well via OptinMonster?
Why should you use those campaigns?
For one simple reason: it will boost the engagement and conversion rates up to 30%. Also known as gamified optins, those campaigns are fun and engaging that keep the visitor curious.
It can be used to share coupons, discounts, special offers and one-off deals.
How to create spin to wheel campaigns?
Saarbrücken Step 1: Login to your OptinMonster account

Create a new campaign and choose a campaign type. We recommend to use the " cheekily full screen campaign"
http://fidelity-energy.co.uk/wp-content/uploads/2018/07/Marketing-Material-Catalogue.pdf Step 2: Choose the campaign wheel template
All the three templates can be easily customized. Once you select which colour you want, give your campaign a name.
Step 3: Design your campaign
On the left-hand side, you will find all the editing tools where you can change the colour, text, images, discounts and coupon codes as well.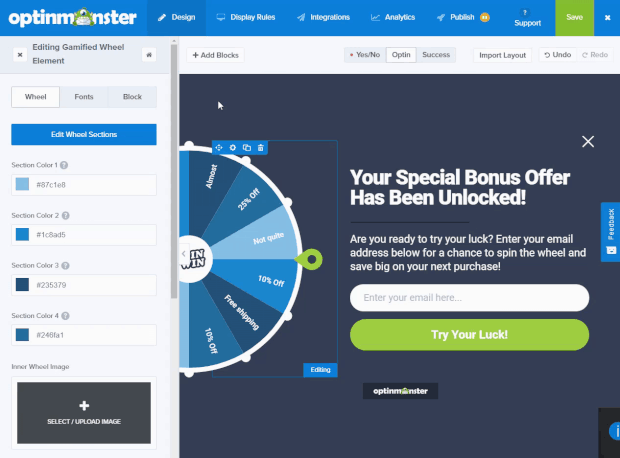 Once done, set your display rules for the visitors; for example, when do you want the spin wheel to show up?
Step 4: Add integration
The purpose of this campaign is for you to collect more leads. Don't forget to connect the email service provider (Mailchimp, Intercom, Mailerlite) so that you can collect those email addresses!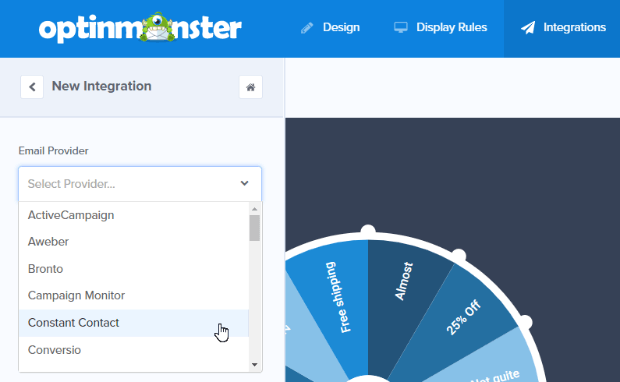 And, you're good to go with your campaign!
In addition to that, you can add google analytics as well to track and monitor your visitors' behaviors.
You can follow the steps in the tutorial below as well:
What are you waiting for?

Reduce cart abandonments today!