Books.. books.. books..
Ohhh.. books and their fragrance 🙂
I love books and I am an avid reader..
Due to the daily routines of life, last year I didn't get much time to read all of my books. The reason why I have decided to read a book per week and this is the minimum.
Because, sometimes I finish a book per day!

And, I will write an article about the books that I read in each months.
First of all, it was Darren Shan's books that attracted me in the library. It was on the second day of January. I woke up and I felt the urge to visit the library and take all the books (if I could 🙁 ! )
There was heavy rainfall on that day and Mauritius was going to be practically under a warning of torrential rain. But, I had to go and find my books.
There is always that quietness and stillness in the air at the library. I get chills whenever I am amidst all those books alone. It's a different feeling – a book lover can relate to me!
My eyes caught Darren Shan's books on the shelves. When I was in college, I always searched for his books. I love the thrills, the suspense, the writing, the plot, the twists!
And, yes I started with his first book – Cirque Du Freak
I remember that I finished the book in two days. Darren Shan has this unique ability to keep you on the hook. The teenage boy who loves Spider and eventually steals Madam Octa, who is the pet of Mr Crepsley.
And, who is Mr Crepsley? The Vampire!
When Madam Octa bites Steve, there is only one way to save him. Darren must leave his old life. As a result, he eventually becomes a half-vampire. By faking his death, Darren thought that he could disappear but it seems like his best friend caught him at the end.
Will Steve hunt the vampires when he grows up? I need to know!
"Fast-paced and compelling, full of satisfying macabre touches, Cirque Du Freak explores the powerful fascination of the dangerous and unnatural and also, movingly, the obligations of friendship."
-J.K. Rowling, author of the Harry Potter series
Anything for Love – Sweet Valley University
Okay – why this book?
Because, I wanted to know what happened to the Wakefield twins from where I left off so many years ago!
The story was good but I got bored at some places.
As much as I loved this series while I was in college, I didn't like it that much this time as an adult. I think I grew up.
I felt that it was too teenage-like life for me.
Therefore, I am going to stop reading Sweet Valley and focus on other stories that will take my breath away.
Journey by Danielle Steel (favorite book of January)
To be honest, I seriously thought that this was going to be a romantic book.
But, boy! Wow!
I am speechless – I fucking loved that story. I finished in one day as I just couldn't put it down.
The story of Maddy hunter as an abuse woman was intense. We think that abuse is only physical and sometimes we do not even realise that we are being abused mentally. Danielle really captured those aspects in the book. And, to have the courage to break-free from this type of marriage, the psychological state of mind of a woman at this time and to be able to love again is just commendable.
I would highly recommend this book to anyone – not just women!
The Mist by Stephen King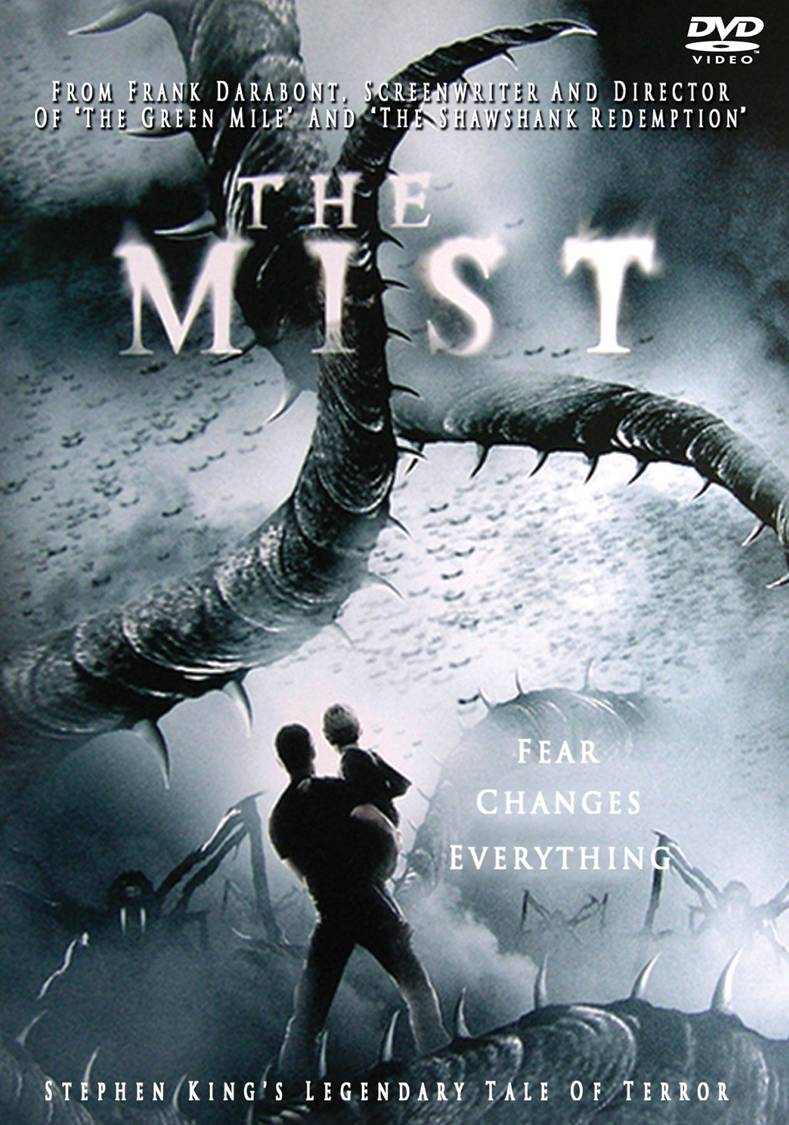 As I ran my fingers on the last shelve in the library, my hands stopped at Stephen King's books. The Mist.. I watched that movie countless of times and I even liked it.
I wondered if what's in the book has been reflected in the movie. Fuck, I need to know.
So, I brought the book home.
And, as I was turning the pages after each read, my mind could almost see the images from the movie. I can say that the book was amazingly detailed and the movie didn't disappoint. Atleast, I am not disappointed :')
Tell me if you read those books and how did you find them?
And, stay tuned for my next article on what I read in February!
I like the those quotes below about books:
"All good books are alike in that they are truer than if they had really happened and after you are finished reading one you will feel that all that happened to you and afterwards it all belongs to you; the good and the bad, the ecstasy, the remorse and sorrow, the people and the places and how the weather was." – Ernest Hemingway
"The first time I read an excellent book, it is to me just as if I had gained a new friend. When I read over a book I have perused before, it resembles the meeting with an old one." – Oliver Goldsmith
"Of all the things which man can do or make here below, by far the most momentous, wonderful, and worthy are the things we call books." – Thomas Carlyle
"A first book has some of the sweetness of a first love." – Robert Aris Willmott